7/05/2020- Updated As Of
Were you injured in an accident with a truck? Accidents with large trucks can be scary and life altering simply of the trucks' size. Greg Veralrud, one of Oregon's premier personal injury lawyers has some advice for you.

In a perfect world, there would have been no accident in the first place. There would be no injury, loss of income, or loss in quality of life. What can be scary is that in the real world, many times, the people responsible for your accident will be working immediately to make sure they pay as little compensation as possible. Following this advice will give you the best chance at getting the settlement you deserve. Should you choose to hire an Oregon personal injury attorney for your truck accident injury, these steps will arm you with as much evidence as possible for your case.
AT THE SCENE OF THE ACCIDENT:
1. Make Sure Everyone is Safe
Check yourself to make sure you have not sustained serious, life, threatening injuries. Then, make sure other parties are OK. If you or someone has sustained a serious injury, call an ambulance to help. You should try not to move an injured person unless there is the threat of fire or further injury.
2. Report the Truck Accident
Call 911 and tell the police about the car accident. Even if the other party or parties say that they are willing to take care of the accident and pay for the car, filing a police report is the best way to get official documentation of the accident.
3. Get Witness' Contact Information and Other Parties' Insurance Information
Take down the names and contact information of people who saw the accident. If you need to go to court later, some of these people could potentially be witnesses in the case. Take down the names, contact information, and insurance details of all other parties in the accident.
4. Don't Say Too Much
Once the police come to file a report, tell them what happened, but do not say anything that admits blame for the accident. Don't say "I was speeding just a little bit," or "I didn't even see the other car!"
If other parties' insurance adjusters come to the scene, do not say anything, sign anything, or give them a written statement until you've talked to an Oregon personal injury lawyer about your case.
5. Document as Much of the Accident As You Can
Take good pictures of the accident scene and the vehicles that were in the accident, including any pertinent traffic lights or stop sights. Take a lot of good photos, from many angles, not just one or two. As soon as after the accident as possible, write down a description of how things happened to you.
AFTER THE ACCIDENT:
1. Seek Medical Attention
If you have been injured, go talk to a doctor. Even if you do not think that you've been severely injured, symptoms from accident with a truck may take days to appear. Going to a doctor will help you get documentation of your damages, which could help your Oregon personal injury claim.
2. Document Your Damages

Take photos of your initial injuries. Also take pictures of your damaged automobile and other personal effects. Keep track of how much work you've had to miss for the accident. Here is a short list of some of the types of damages that you can get compensation for if you've been in a truck accident:
Lost income

Medical bills

Medical equipment

Vehicle repair or replacement

Rehabilitation costs

Reduced quality of life

Pain and suffering

Loss of consortium

Emotional anguish

Loss of society and companionship

Loss of enjoyment of life

Inconvenience

Alternate transportation (rental car, public transit costs)
3. Document Your Medical Care
If you want to get full reimbursement from insurance, keep good notes and pictures of your injuries and medical treatment. Take down the names and addresses of doctors, physical therapists, and chiropractors that you go to after the accident, including any other medical professionals referred to you by one of your doctors. It would make a lot of sense to keep a journal of your auto accident injuries and treatment.
Make an entry each day describing your injuries, pain, and medication. Make sure to record any inconveniences or quality of life decrease stemming from your injury.

Keep your correspondence with medical professions. Summarize and record phone and in-person conversations with doctors and nurses; keep any and all e-mails.

Track travel expenses to and from your appointments.

Keep and file all your medical bills and receipts (including co-payments, special equipment such as canes or crutches, prescriptions, and special food and nutrition).
4. Talk to an Oregon Personal Injury Lawyer
No matter how your truck accident happened, you can be very sure that the parties involved (or at the very least their insurance companies) are scheming to pay you as little compensation as possible. The next few months will be very confusing; this opposition is coming when all you are trying to do is recover from your medical injuries and have life go back to what it was before the truck accident. Call Greg Veralrud, one of Oregon's leading personal injury lawyers today for a free consultation. We will listen to your side of things, review your case with you, and answer some of your questions.
Swipe Left or Right for More Info
<       >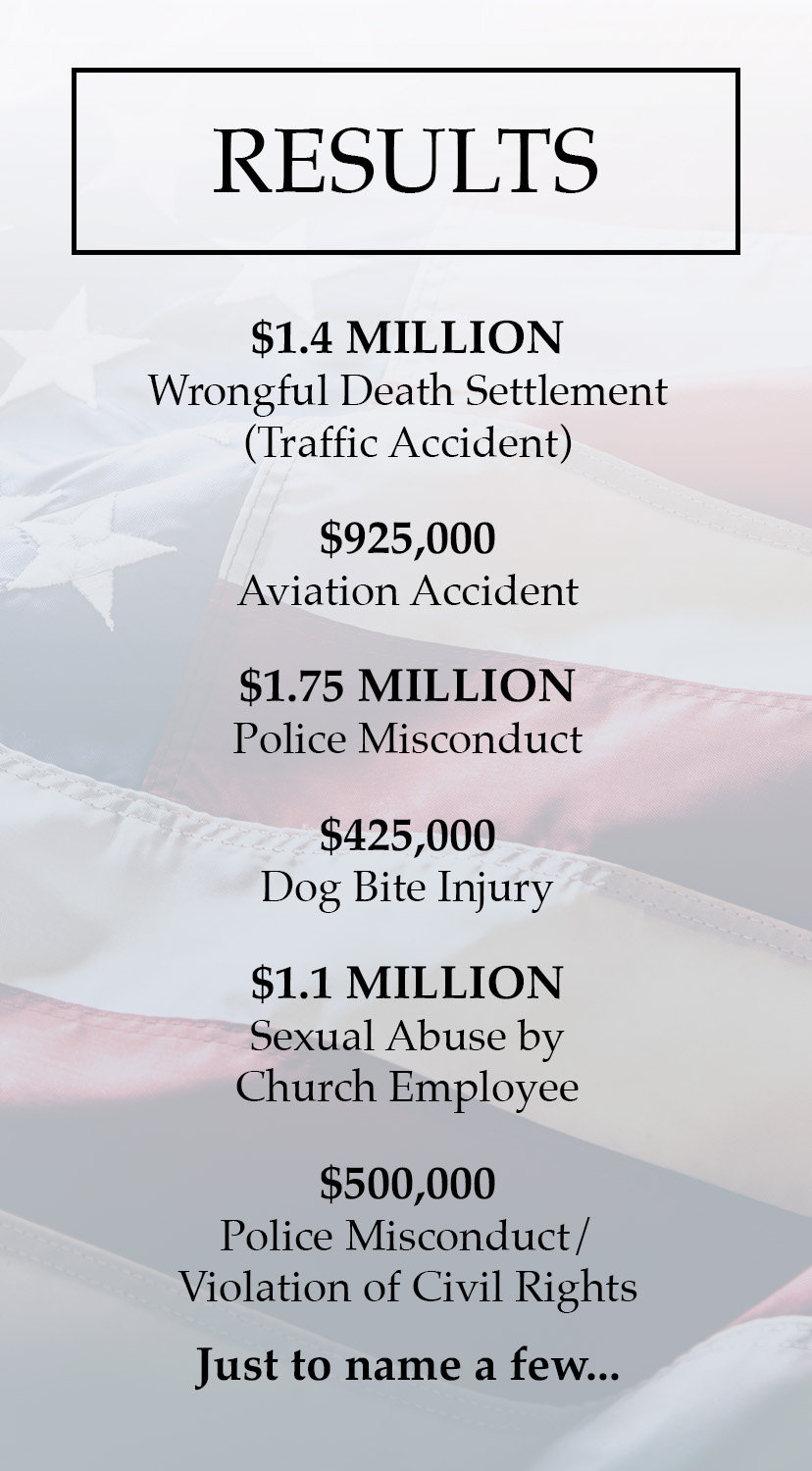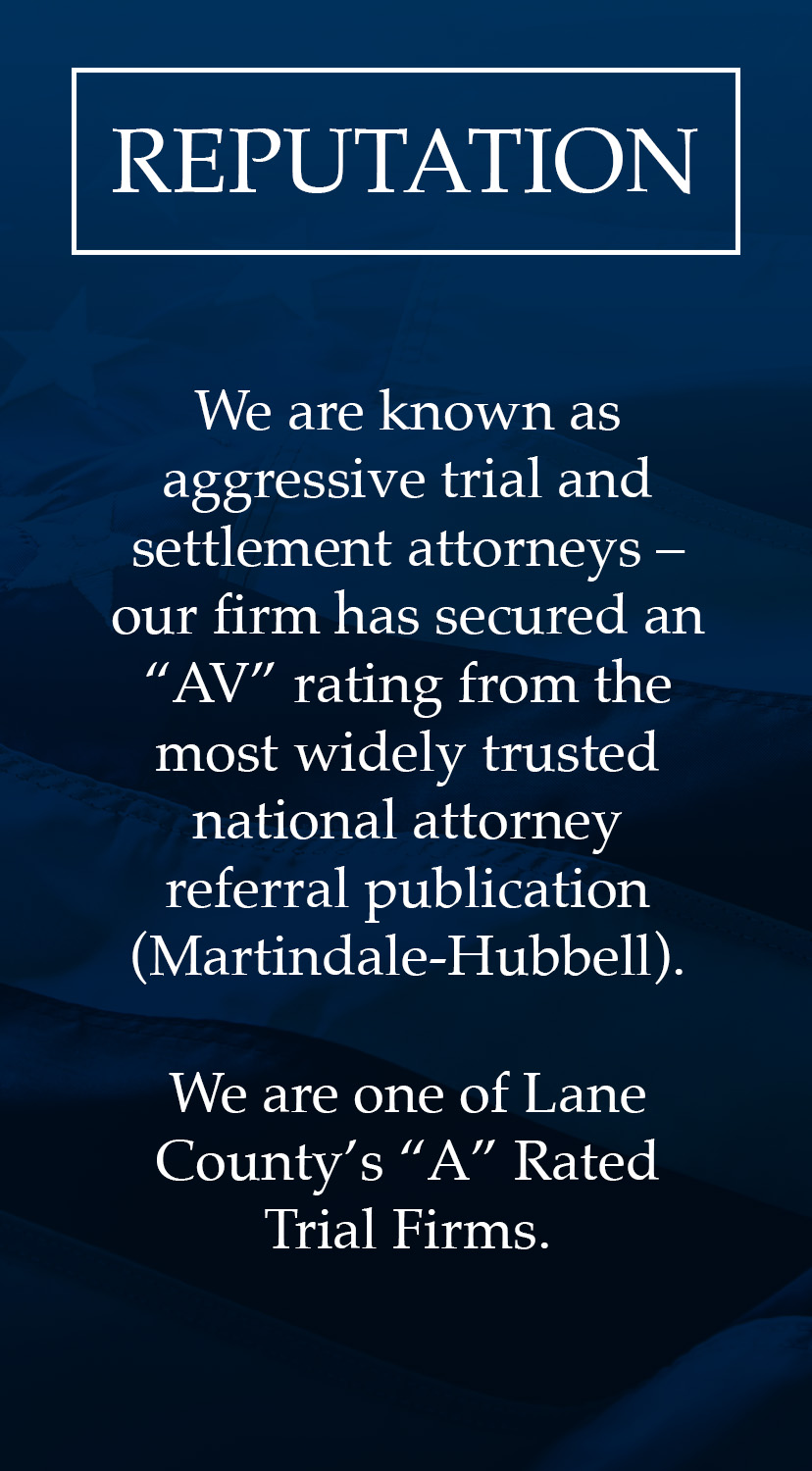 Mr. Veralrud handled my case with great care and skill. He obviously knows his way around a courtroom. He kept me informed and made some unexpected court appearances for me without extra charge. I'm very pleased and highly recommend him…read more →
I am writing today to share my experience with one of the finest attorneys I have ever met. I come from a long line of attorneys myself, so after a vicious dog attack that left me with a horrible injury…read more →
I have worked with Mr. Veralrud on a couple of occasions in which I needed legal counsel. Each time I found him to be extremely responsive, knowledgeable and detail oriented. He fully explained all of my options and delivered the…read more →