7/10/2020 – Updated As Of
Slip, trip, and fall cases, formally known as Premises Liability accidents, are injuries that happen when someone slips, trips, falls, or is otherwise injured on an individual or legal entity's property. If you or someone you know been injured in an Oregon slip and fall accident, then you may have a case. Greg Veralrud, one of Oregon's top personal injury lawyers, has the following information about Oregon premises liability injuries or Oregon slip and fall suits.
Though slip and fall cases are sometimes thought lightly of, they can be serious, life-altering, or even lead to death. It is estimated that slip and falls cause about 17,000 annual deaths, the second leading cause of accidental deaths next to motor vehicle accidents in the USA. Other serious outcomes from slip and fall injuries include traumatic brain damage, spinal injuries, or fractured hips, hands, or other bones.
When slip and fall accidents happen due to the property owner's negligence, the injured party has a right to compensation. For an Oregon slip and fall case to have legal standing, you and your lawyer will have to prove that more likely than not:
The defendant was negligent

The defendant's negligence caused your injury
Property owners have a legal responsibility to warn of hazardous conditions and to keep their premises safe. Negligence occurs when property owners fail to show the level of care that a prudent person would it the same circumstances. Some common instances of property owner negligence that could lead to an Oregon premises liability suit include:
Uneven surfaces
Property owners are legally expected to maintain their property so that it is not hazardous for guests. If not properly maintained, property owners are expected to give sufficient warning of the hazardous areas (i.e. a sign)
Loose floorboards

Potholes in parking lots

Defective sidewalks

Torn or damaged carpets

Mats or rugs with worn spots, holes, or curled edges

Debris or clutter on floors or stairs

Improperly constructed staircases (staircases with uneven heights for each step)

Worn and rounded steps

Missing or broken handrails
Wet or Otherwise Slippery Surfaces
A property owner can be expected to mop, wax, polish, and clean their floors. However, when they do, or when there are hazardous conditions, they have a responsibility to properly warn visitors (guests, employees, etc.) of the hazardous conditions or to barricade off the dangerous area. Some common causes of Oregon slip and fall suits are:
Spills on the floor

Recently waxed, mopped, or otherwise cleaned floor

Excessive polish or wax

Failing to warn or barrier recently cleaned areas

Only treating part of a floor while leaving another part untreated
Weather Conditions
Conditions such as sleet and snow happen. However, property owners have a duty to maintain parking lots and sidewalks and to ensure that snow and ice is removed so that hazardous conditions do not occur.
Common settings for Oregon slip and fall cases include:
Supermarkets

Restaurants

Others' homes

Hotels

Department Stores

Parking Lots

Commercial Property Sidewalks

Office Buildings
Call an Oregon Personal Injury Attorney Today
If you have recently been injured in an Oregon slip and fall accident, then you should call Greg Veralrud today. During your free consultation, we want to get to know you and the issues you are dealing with before you hire us or incur any legal costs. Greg is one of Oregon's best personal injury attorneys, and he has secured millions of dollars in personal injury judgments and settlements for his clients. Our legal team will stop at nothing to make sure you receive the compensation that you deserve.
Swipe Left or Right for More Info
<       >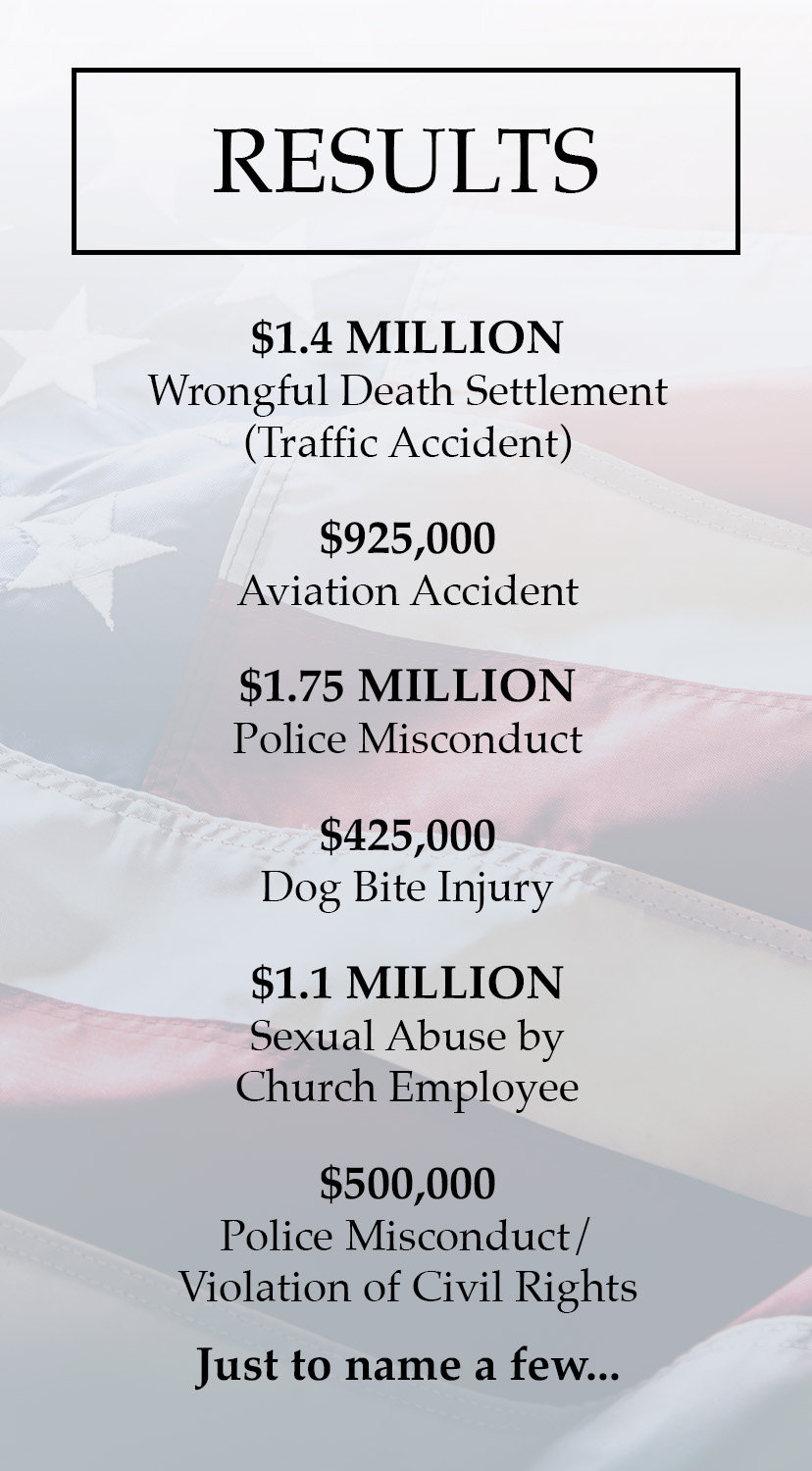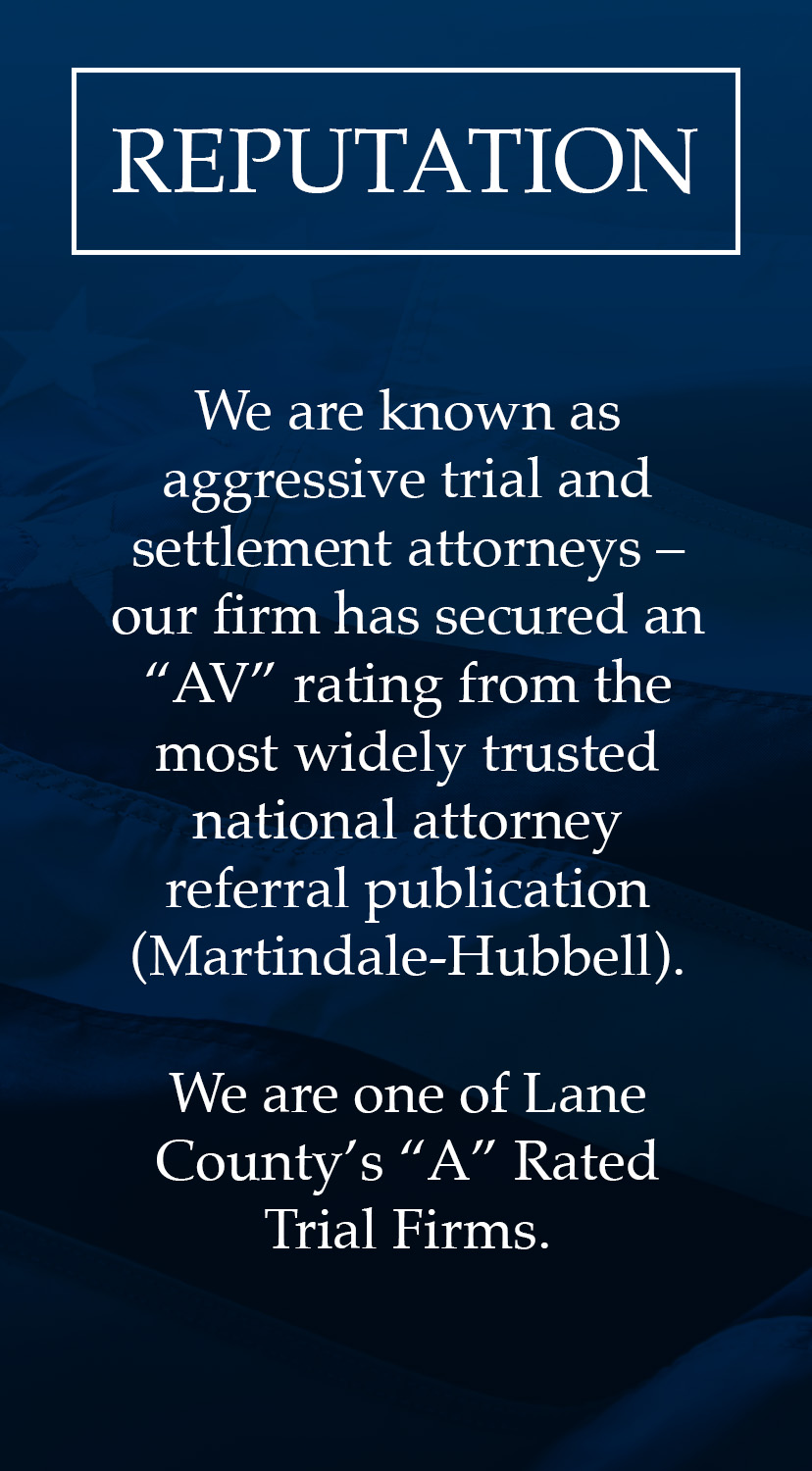 Mr. Veralrud handled my case with great care and skill. He obviously knows his way around a courtroom. He kept me informed and made some unexpected court appearances for me without extra charge. I'm very pleased and highly recommend him…read more →
I am writing today to share my experience with one of the finest attorneys I have ever met. I come from a long line of attorneys myself, so after a vicious dog attack that left me with a horrible injury…read more →
I have worked with Mr. Veralrud on a couple of occasions in which I needed legal counsel. Each time I found him to be extremely responsive, knowledgeable and detail oriented. He fully explained all of my options and delivered the…read more →